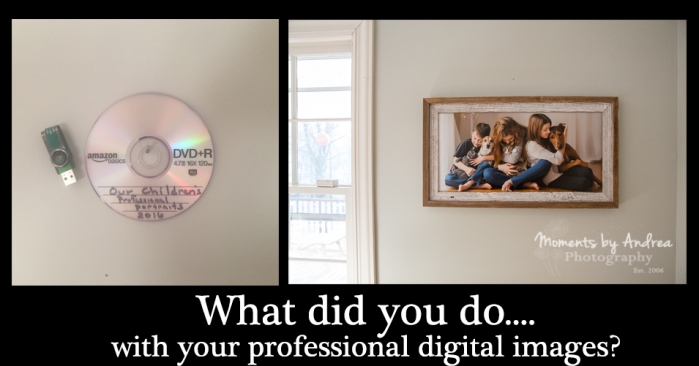 You invested TIME, MONEY and probably negotiating power with your family!
You got yourself and everyone else together and looking good!
You even got them to the session ON TIME and IN ONE PIECE!NOW WHAT?
Let them sit on you computer or a disc!
Not you!
1) Back them up! Don't trust your one copy!
2) PRINT THEM ALL! It will take you just a few minutes to upload them to a gallery and throw them in a shopping cart. Do it TODAY!

Give your children the gift of having them to hold and enjoy now and in the future!
A- Order a set of 4 x 6 prints of ALL the images. Who knows what tomorrow's technology will do to today's digital files. OR
3) Pick your favorites (get them retouched if not done so already) and get them ENLARGED so you can ENJOY them! My favorite lab is www.mpix.com
4) Too overwhelmed to do this? I CAN HELP YOU!!!
Did you know I offer in home design consultations?
January to March, I can help you pick out the images, retouch them and order them for you from my professional lab. I can even frame them for you.

Email me andrea@momentsbyandrea.com to arrange a time to discuss your home decor options with our photos.

Share this Post