What if it rains?
Rain in the forecast for your Family Photo Day?
Check your email the morning of the session! I try to wait until as late as possible to decide the plan as www.weather.com is always changing! I decide MORNING sessions by 8am and AFTERNOON sessions by around 1pm.
If there is a significant chance of rain I bring my Family Photo Day to my Wilton home studio at 16 Glen Hill Road.
I have ample parking and THREE options for your "studio" session!
Studio Options:
OPTION 1: If it is NOT raining at the actual time of your session we can shoot OUTSIDE!! I have a big yard with plenty of trees and leaves. A session at my outdoor studio is very similar to a park session. I'm also totally open to shooting IN THE RAIN if you want something fun and different! Umbrella shots perhaps? Dancing in the rain? Let's go for it! What a cute theme you could have for your holiday card!
OPTION 2:  If it's raining BUT not too dark we can use my  All WHITE NATURAL LIGHT INDOOR studio! NEW this year! I get beautiful light through my 13′ sliding glass door in my family room so I decided to paint the room white and add white curtains. I have two chairs and one small sofa that photograph beautifully. I recommend lighter colors (preferably white, cream, tan, light grey, light pink) for this room. See samples below.

OPTION 3: My regular studio with a grey or toffee color background. My HUGE soft box mimics window light and looks beautiful against the dark neutral color backgrounds.
The nice thing about studio shots is that the FOCUS is 100% on the FACES and the CONNECTIONS plus the controlled lighting is very flattering! It's also a flexible look for different wardrobes. I still love muted tones but the studio can also work with wardrobes selected to go with the Fall foliage.
Rescheduling Options
Rescheduling options will become available AFTER your session has actually been rained out.
Unfortunately fall weekends are limited so you might not find another weekend spot!
I do offer Monday, Tuesday, Thursday AFTER SCHOOL options outside at my Wilton studio.
There is no refund due to rain since I offer the studio options and make every reasonable effort to reschedule. Your session fee can be put toward a Spring session if you prefer.
New Canaan School Fundraiser Sessions: You have paid the school for your session and as much as it pains me to lose you as a client, you also have the option of trying to fit in with one of their other fundraiser photographers if they have openings.
Studio Samples:
Samples of White on White Natural Light Shooting Room on an overcast day (I recommend clients where shades of white for this room.) This is only available if there is enough light! A dark stormy day or a very late or very early session might not work.
Samples of studio with grey background. I also can do black, white or a toffee color background here. The lighting is controlled and always available. Focus is on the family connections and the beautiful expressions.
An Outdoor Studio session at my house is NO different than at a park. I have lots of trees, grass and foliage. I just don't have any stone walls.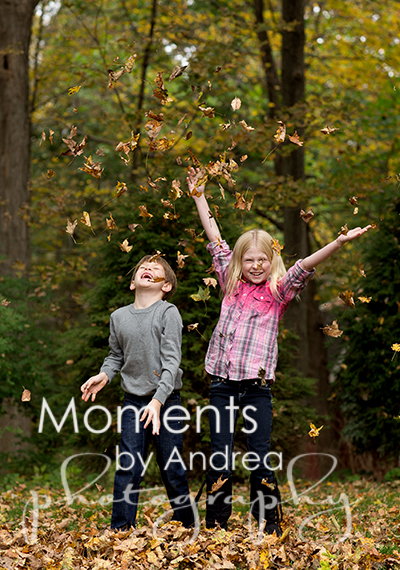 Share this Post