I can't believe it's my 9th year offering mini sessions through my Fall Family Photo Days. It all started with Redding Elementary School and New Canaan Newcomers in 2006! I quickly started to offer them through other organization including the New Canaan Young Women's League, a few preschools, Wilton and New Canaan Newcomers clubs and three New Canaan elementary schools (West, South and East).
Photographing a family in 15-20 minutes is not something every photographer wants to do or can do. It seems rushed I know BUT having photographed over 1600 of them, I've got it down!
Parents LOVE how fast it is and kids love it because it's FUN! Most people are so surprised at what I manage to capture in such a short time! That is what you get with experience! I remember the first couple of years. I did get lucky and get some great shots BUT I have to say it's nice to to rely on luck anymore!
A lot goes into taking a good picture! Lighting, posing (in a natural way), eliciting happy expressions and connections, shooting from flattering angles, enhancing subjects best features and hiding their perceived flaws, proper exposure and so much more! Getting all of that in the same image is the challenge! I'm proud to say that with my experience and training I'm able to pull all that together in a variety of images in just 20 minutes. I must say that I'm my own worst critic and not one to toot my horn BUT in this case I have to admit.. I got this and you will love it!
Mini sessions are perfect for busy families and for those with little kids with short attention spans. I find that even during longer sessions the first 20 minutes reveal the best images as that is when kids (and dads too) are most present!
I love that many of my sessions over the years have been fundraisers for organizations. I've greatly enjoyed my relationship with the New Canaan public schools and am honored to continue our annual fundraiser! This year however I'm doing something special with the sessions that I book outside of the schools!
As my clients are taking a moment to celebrate their family I find it fitting to take a moment to give some support to organizations that help other families! $25 from each session purchased from me will go to either the Circle of Care for families of children with cancer OR the Wilton Family Y.
Here are some examples of images from last year's Fall Family Photo Days: SAMPLE Fall Family Photo Day Images 2013
Click here to BOOK your session and "take a moment to celebrate YOUR family..and GIVE to another"
Click here to get my TIPS on Preparing for Family Portraits! I've got a lot to share with you!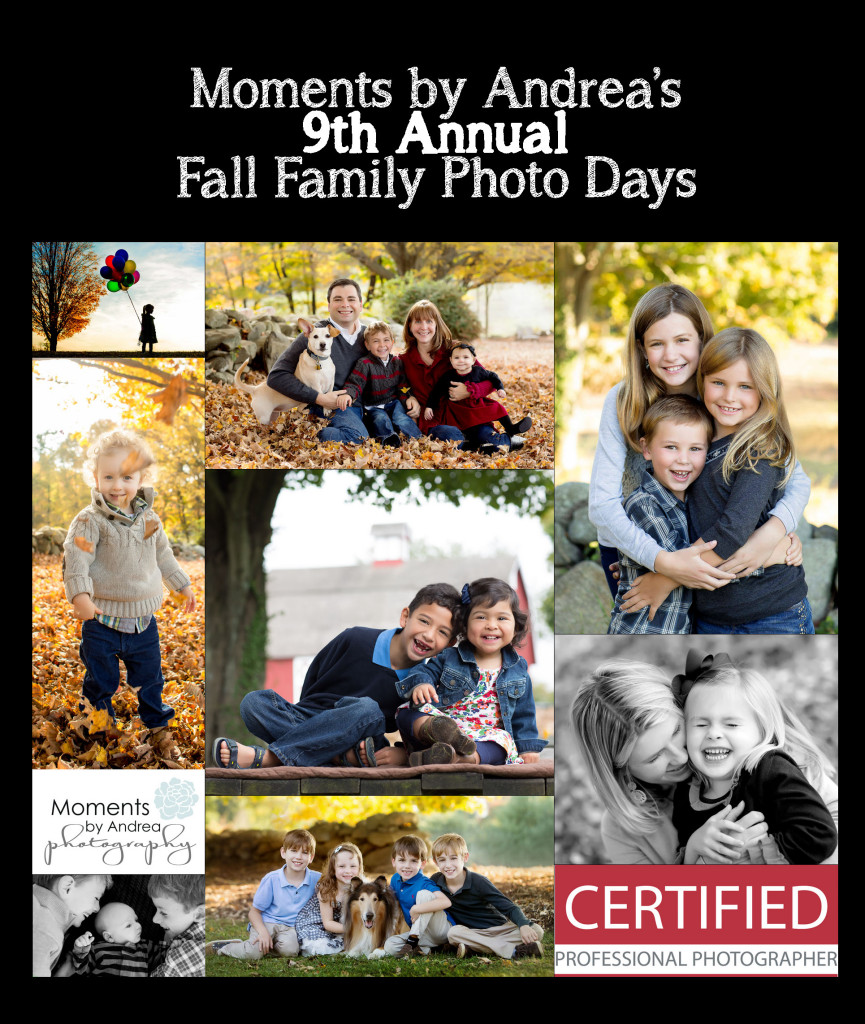 Share this Post