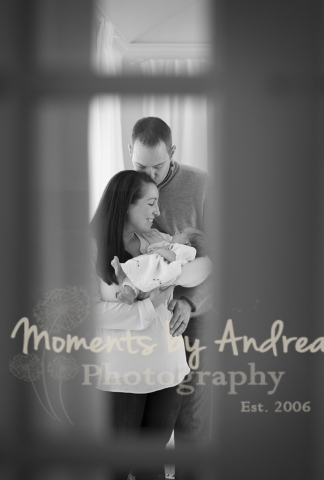 CONGRATULATIONS on the most amazing gift you will ever receive! A new baby is such a blessing! Those first few weeks with the baby are so special but too fleeting! You blink and they are gone! You are smart to look into capturing those memories forever with professional photography!
When is the best time to have your newborn session? Whenever you are ready in the first 12 weeks is fine but keep in mind the younger they are the more they will sleep and the easier the session will be for everyone! It's IDEAL to have your session within the first TEN days if you can.
How to prepare for a successful session?
Be prepared for a LONG session! Newborn sessions can run 1- 3 hours depending on how the baby is feeling.  Andrea allows time for nursing, diaper changes and comforting the baby. I say hope for 1 hour but be prepared for up to 3 if the baby needs it. If you are doing a Newborn Studio MINI (30-45 minutes with images of just baby) I will still allow for time to care for the baby. I give you time in the cozy natural light room where we shoot and you tell me when you are ready to start.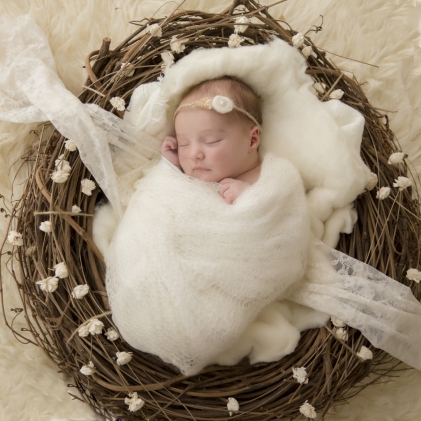 Studio sessions:
Parents who will be photographed should wear white/cream/light grey or other muted tone. No patterns. Long sleeves or no sleeves are best. (avoid short sleeves & 3/4 length)
BRING A CHANGE of SHIRTS!! An extra shirt is always a good idea since naked newborns are known for soiling parent's clothes! And Dad if you have great arms or a tattoo or something you like to show off, we can always go with a couple images of baby on your bare chest or arms. A stunning contrast of dad's strength and baby's frailty.
Clean manicured nails (for mom AND dad) are essential as they will most likely be photographed.
MOM! Even if you think you "don't look good enough to be in portraits right now", do your best to come prepared to be in a few images. If baby is cranky we might NEED YOU TO BE IN PICS! Plus you can't regret being in the images but you could regret not being in them. TRUST ME!
If you hate how you look you don't display the pictures just keep them for the memories! If you don't come prepared the opportunity to professionally capture this incredible new relationship will be gone. And don't worry, your belly will not be in the pictures!
Baby?
A nice bath and lots of lotion to clean up the dry skin is suggested. Don't forget to trim those newborn nails!
NO tight socks to avoid marks on baby's ankles.
Dress him/her in a snap down the front outfit that is easy to take off without waking the baby up! NO OVER THE HEAD CLOTHES!
Feeding and sleeping?

Please bring a hungry and tired baby! Feed them and get them to sleep HERE!
I will give you the room all to yourself so that you can do this at your leisure in private.
You can do this at home if you live close and think he/she will transfer easily but often they fall asleep in the car and wake when we take them out of their car seat.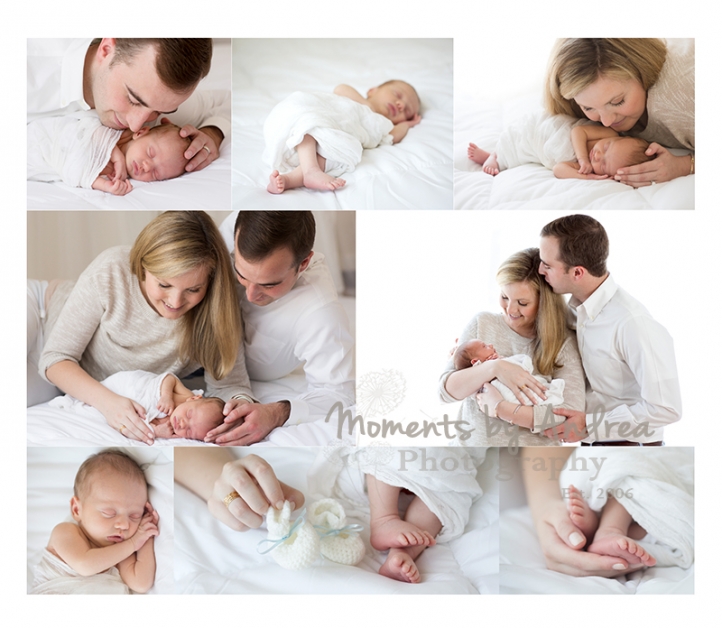 What to wear/bring to a STUDIO session?

Baby will be naked (or in just diaper) most of the time with my wraps draped or wrapped around him/her so clothing is not necessary.
You and your spouse should wear Long Sleeves OR no sleeves if you love your arms (tank top) in white/cream/grey are best.
Bring
-something special that you would like in the photographs such as a teddy bear from your childhood or a special gift
– cloth diapers for accidents
– A change of shirts (even pants) for mom and dad in case of accidents.

-formula if you are not nursing (or if you are supplementing)
-pacifier if he/she ever uses one (or even if not, just in case)
-plenty of diapers, wipes and cream
-snacks/drinks although I am happy to provide them if you forget
 How to prepare for an IN HOME SESSION (Lifestyle):
Preparing the baby.  Try to have baby bathed and fed right before I arrive. It is best if they are sleeping in something like a wrap that you would like them to be photographed in! Something that is easy to take off of them without waking up.
NO STRESS if you can't get them asleep before I arrive. Just do your best. I understand.
DON'T worry about cleaning the whole house!
I'm going to look for the areas with the most NATURAL LIGHT! Bedrooms with white blankets are perfect! I also love a sliding glass door!
Does the baby have older siblings?
In home sessions are ideal for including siblings. They can be off doing their own thing and then come in at the end (or when convenient) to be included for a few images.
You can bring them to studio sessions too but it is recommended to have a caregiver bring them toward the end of the session so you can focus on the baby first.
Keep in mind that if they are toddlers it will most likely add an element of stress to the session and take away time from the images of the baby. Best to do it quick and have them go home with a relative or sitter.
Another option would be to book a separate session when the baby is a little older so you can focus this session on the new baby.

Most Importantly..
PATIENCE is required for all newborn sessions regardless of where we have them. The baby runs this session so we often need to wait for them to feed, be changed and fall asleep.
Looking at that face…you know it's worth it!
Save
Save
Save
Save
Share this Post