How old does your baby have to be for professional newborn portraits? I hear that question a lot. The answer depends on the photographer. Most "newborn photographers" want the baby to be under 2 weeks old (ideally under ten days) and that is for good reason. They sleep a LOT in their first few days of life, have less baby acne and are more pliable for "posed newborn pictures".
The problem is that those sessions often need to be booked before the baby is born. If you have not thought about hiring a newborn photographer until after the baby is born you might not get an appointment and you might be told the baby is too old. Those first few weeks of motherhood you are often in a complete fog. Some of us wake up and realize that the baby is changing so fast and we want to capture the newborn stage with professional portraits before it's too late.
My style of newborn photography works well with newborns of all ages. The 4th trimester as it is often called is still an ok time for "newborn portraits". Some of my favorite images of my last baby are when he was 12 weeks old. He still looked a lot like a newborn but he smiled and made eye contact and was a little more filled out. I treasure those images.
The down side of photographing an older newborn is that they are harder to get to sleep and when they are awake they often are very wiggly. Wrapping them in the beautiful swaddle poses is difficult and posing them on their belly curled up is impossible. The images I get at that age are still beautiful though. I use layers of beautiful wraps draped over the baby and lay them on a lovely textured blanket or faux fur. I incorporate colors from their nursery or use muted tones that go with any decor.
Here are some sample images of a 7 week old and a 10 week old. These are still beautiful newborn images, they just aren't curled up in a ball or swaddled in a wrap. We were able to capture their beautiful eyes looking into the camera and their tiny little toes and hands. It took some patience but we also got some gorgeous heavenly sleeping images.
These were taken in my all white natural light shooting room at my home studio. It's my family room which is a private and very quiet room filled with light. It's a comfortable room for soothing your baby to sleep. What's great is that I can allow you the time needed to sooth the baby without any pressure of the photographer being at your home waiting for the baby to fall asleep.
These two little girls are cousins so we decided to have their session together. It was a unique challenge but I actually enjoyed it. I was able to go back and forth working with whichever baby was asleep or laying peacefully. It was also nice for the moms to be together.
Here is the room where I do these natural light newborn sessions. Everyone loves how bright, cozy and airy it is. Mi casa es su casa.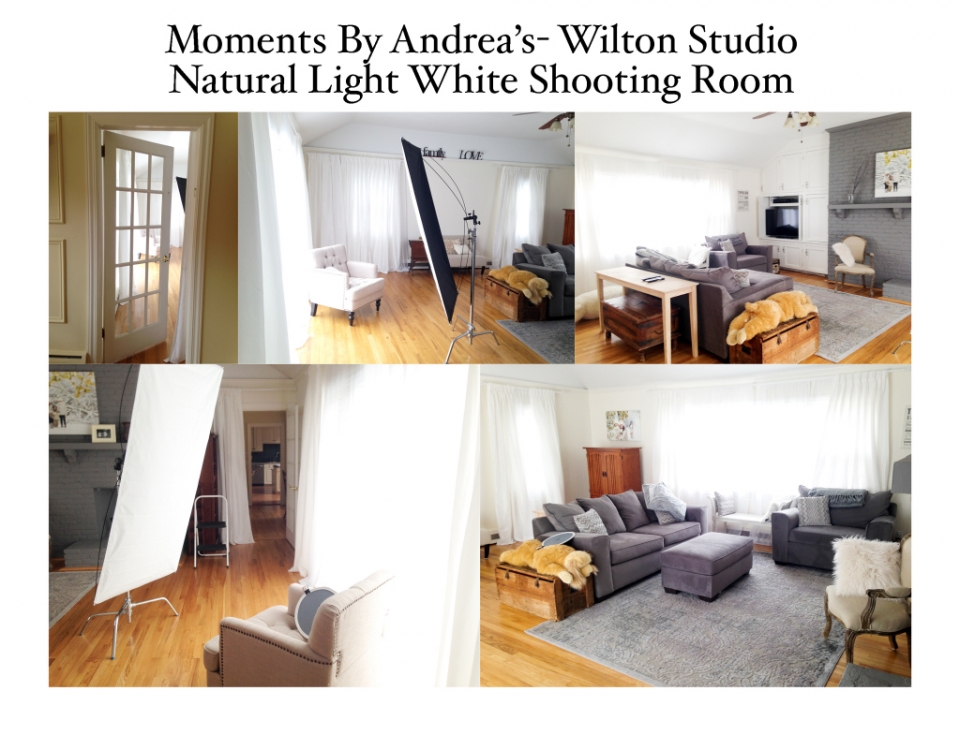 Share this Post