Have you ever seen the TV series "Parenthood"? Somehow I had completely missed it and once I started I was quickly hooked. Finished the series last week when I was sick in bed. I have to say it was a bit therapeutic.
Being parents is HARD and sometimes you feel like you are failing and that you are alone in your struggles. Knowing that your experiences are normal and being reminded that what you have is a gift (even when it is hard), is an invaluable lesson.
Parenthood is about a family with four grown children and it highlights not only the familiar struggles we experience as our children grow (and after) but also the incredible bond we share and the fact although parenting is hard, the challenges are counterbalanced with the intense love and moments of pure joy that make it all worth it.
Each episode highlights specific struggles they experience and often ends with some sort of resolution and a coming together to celebrate their love for each other. You can see that although they certainly have their challenges as a family, their love keeps them together and prevails.
I feel like my mini sessions are like the last scene in a Parenthood episode. It's about a family putting aside their differences, forgetting about their struggles and taking a MOMENT in their busy and often chaotic lives to celebrate their love for each other.
I know that many families sign up for "mini sessions" with the intention of getting the perfect holiday card pictures but what they get with me is so much more! Like the end of an episode of "Parenthood", I like to think my images (or at least the images you get from them) are a bit therapeutic and a great reminder of the gift of family.
My goal with each session is to make it a FUN BONDING EXPERIENCE for the FAMILY . Most of the time it works but even when it doesn't, there is something special captured through my lens.
I know that sounds a little corny but it really is true. Check out the pics in my slideshow below and you will see that my sessions are fun!
This was my 11th Annual Fall Family Photo Day and I really do feel like my experience with over 1800 mini sessions pays off for my clients.
My pictures are NOT traditional static posed shots of everyone sitting still and smiling at the camera in a forced way.
My pictures are natural looking (posed candid I call them) images that CELEBRATE the LOVE and CONNECTIONS the family shares.
It's a lot of pics but so worth the time to watch!
P.S. It has music (I love the feeling it adds) but I can only figure out how to use one song so it repeats. Volume can be turned off if it bothers you.
One of the reasons most of my sessions are so successful in such a short time is because I work hard to prep my clients and they listen. They do an amazing job getting their families ready and it shows in the images!
Is it easy for them? Do all the families in these images arrive without any battle scars? Do all the sessions go perfectly? NO but we still capture images like these!
Behind each family with perfect smiles and love in their eyes are normal people with struggles just like everyone else.
You don't see the mom stressing out over the perfect outfits, the spouse that didn't want to come (or pay) or the kids that didn't like their outfits, hate having their picture taken or were fighting on the car ride over.
It's just that for the few minutes they are with me, those hard times melt away (or at least fade a bit) and the love shines through. More corny stuff but true. 😉
It can be hard work (mostly for mom) getting the family ready and arriving on time in one piece BUT once they are there they are in my hands and we almost always (there are exceptions) get amazing images regardless of what went down ahead of time.
My moms read my tips, plan ahead and show up for their ten or twenty minute session well prepared and ready to make the most of their time and have fun!
New families are often hesitant to sign up. They worry that they won't be able to get much in such a short time. I get it. A good experienced professional photographer is an investment and my sessions are so short.
Fortunately they soon find out my quick sessions are ideal and plenty of time for me to work my magic.
I often have moms tell me after the session that the kids had so much fun and even dad (who normally hates family portrait sessions) said it wasn't so bad (code for "it was actually fun") and he they are looking forward to next year.
Most clients that pick me love that I only offer ALL Digital Images. It takes the stress off the ordering process and ensures that no moments are left behind. My clients are the families that value professional photography as an art but also happen to be very busy and appreciate the short sessions.
Although they appreciate having great pics for their holiday cards, the images are for them to enjoy as a family.
Check out a few of my favorites from this past September & October mini sessions. What beautiful families!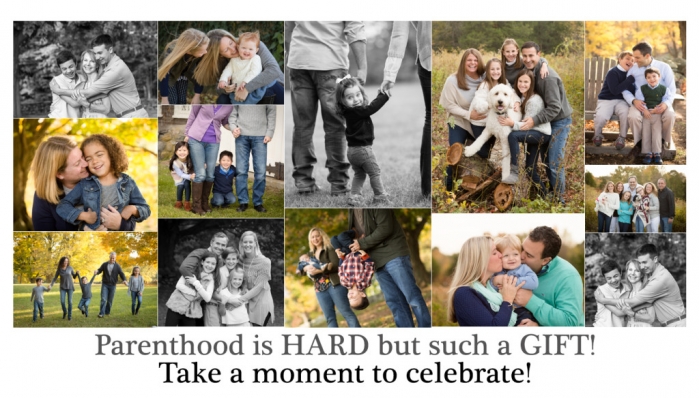 Save
Save
Save
Save
Save
Save
Save
Save
Save
Save
Save
Save
Save
Save
Save
Save
Save
Save
Save
Share this Post